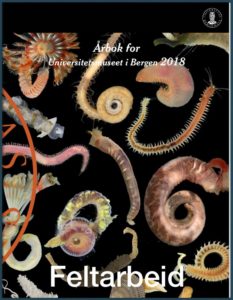 Today we're offering you an early Christmas gift; the entire University Museum of Bergen 2018 yearbook is available online!
Provided that you read Norwegian, it offers an array of varied and entertaining tales of fieldwork in the context of the university Museum
You can find it here:
Årbok for Universitetsmuseet i Bergen 2018
The people of the Invertebrate Collections have written three of the papers in this year's edition, with tales of fieldwork in Zanzibar, a journey in the footsteps of renowned taxonomist Michael Sars, and the story of the different methods we use to collect our animals in the field. We hope you will enjoy them!