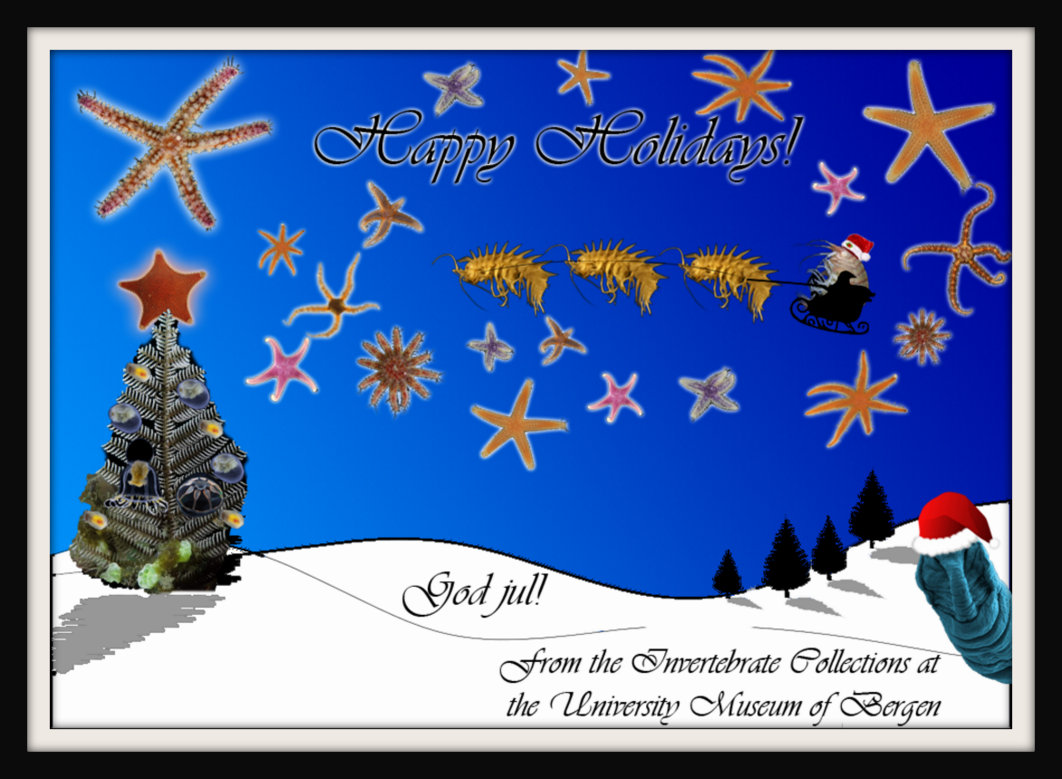 And so we arrive at the final post of the 2018 edition of #InvertebrateCalendar. We have covered so many topics – I am always amazed at what people come up with!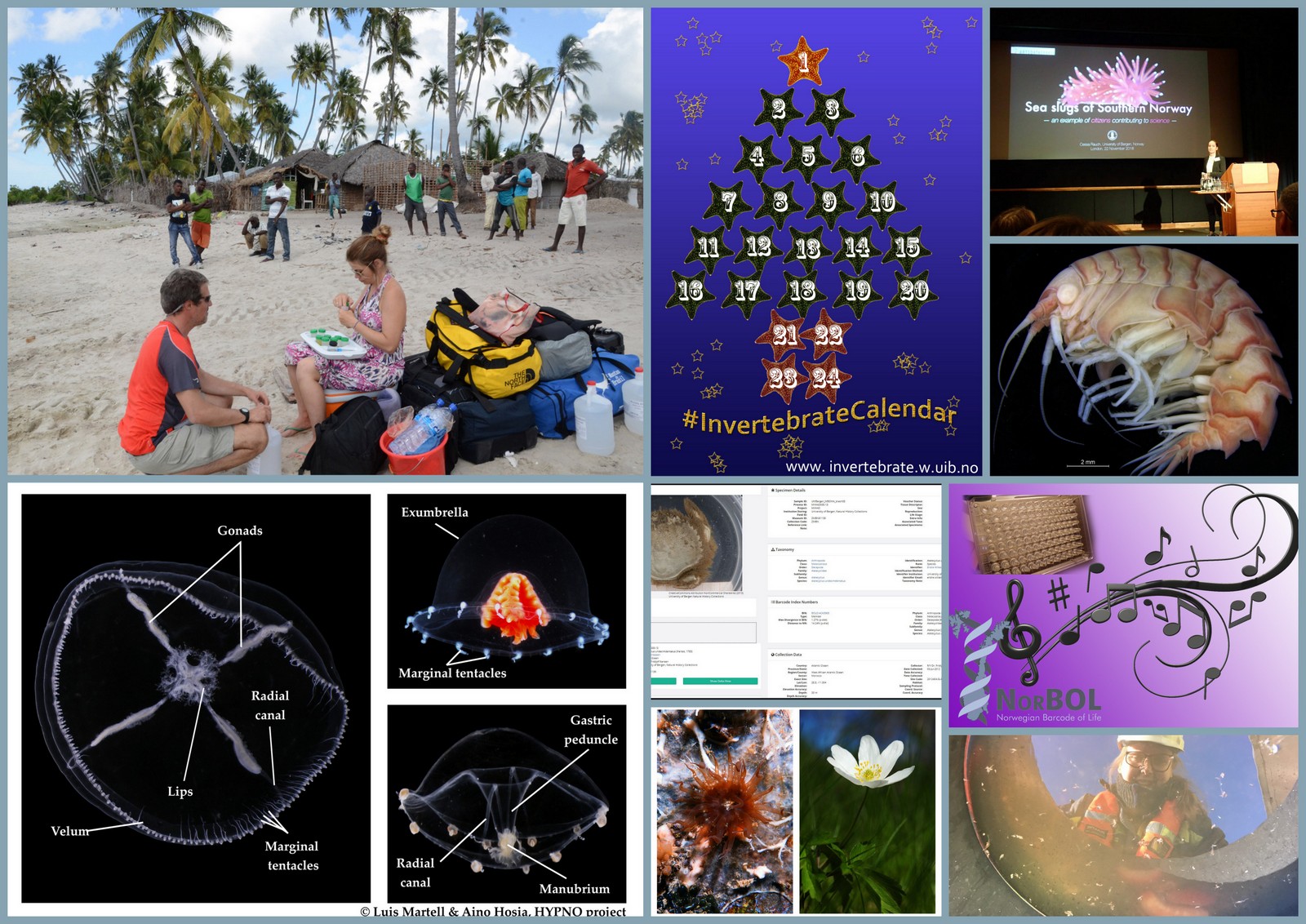 Here is a recap of the posts in the 2018 edition, for previous years you can look behind door #1 here.
Door #1: Last Christmas…
Door #2: A glimpse of Hydrozoan anatomy
Door #3: Mollusc hunting around the world
Door #4: PSA: abstract submission for iBOL Conference is open!
Door #5: DNA-barcoding with BOLD
Door # 6: The key to the question
Door #7: New shipment of tissue samples for barcoding
Door # 8: The DNA-barcode identification machine
Door #9: To catch an Amphipod
Door #10: The Molluscan Forum 2018 in London
Door # 11: Animal rocks and flower animals
Door #12: Meet the chitons!
Door #13: The story you can find in a picture…
Door #14: Annelids from the deep Norwegian waters
Door #15: The eye of the beholder
Door #16: Basic anatomy of the sea slug
Door #17: Sea bunnies of Norway?
Door #18: The hypnotic adventure of the Norwegian jellyfish
Door #19: Photosynthetic vs solar-powered sea slugs
Door #20: The Hitchhikers Guide to the Ocean
Door #21: Barcode taxonomy and the "taxonomic feed-back loop"
Door #22: recommended reading for the holidays
Door #23: A model in the making
Door#24: Happy Holidays!
I hope our readers have enjoyed the calendar, and that you will check back in January for more of our blog posts. We have several new and exciting projects beginning in the new year, as well as the continuation of AnDeepNor and Seaslugs of Southern Norway – not to mention our ever growing invertebrate collections.
Then all that is left is to wish everyone all the best for the holidays!
From all of us to all of you..!