5 days
 ~200 talks
~240 posters
35 nationalities
360 enthusiastic participants
Immeasurable cups of coffee & lots of pastries

The 14th Deep-Sea Biology Symposium was arranged in Aveiro, Portugal between 31st of August and 4th of September, and these happy people were amongst the participants.
The Norwegian University/museum entourage came from the Biological Institute (9),                  the University Museum (4), and the NTNU University Museum (1).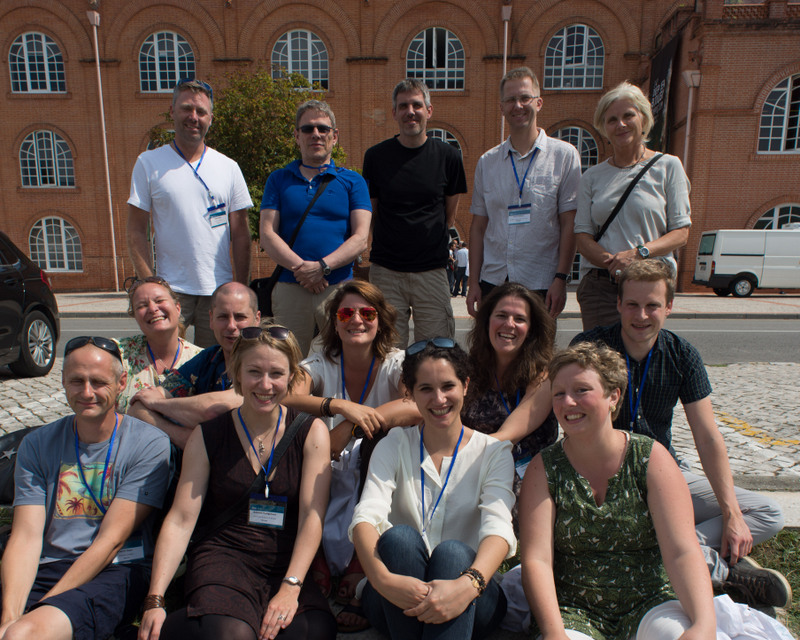 The topics of the conference was divided into seven main themes:
Biodiversity and ecosystem functioning
Advances in taxonomy and phylogeny
Autoecology
Connectivity and biogeography
Evolutionary history and fossil records
Natural and anthropogenic disturbance
Stewardship of our deep oceans (DOSI)
(more details about the themes can be found here)
Our contributions ranged from sponges to fish, and included both talks and posters.
In no particular order (UM people in bold):
Eilertsen MH, Kongsrud JA, Rapp HT – Evolutionary history of Ampharetinae (Ampharetidae, Annelida) adapted to chemosynthetic ecosystems
Hestetun JT, Vacelet J, Boury-Esnault N et al – Phylogenetic relationships of carnivorous sponges
Rees DJ, Byrkjedal I, Sutton TT – Pruning the pearlsides: reconciling morphology and molecules in mesopelagic fishes (Maurolicus: Sternoptychidae)
Bakken T, Oug E, Kongsrud JA, Alvestad T, Kongshavn, K – Polychaetous annelids in the deep Nordic Seas: strong bathymetric gradients, low deep-sea diversity and underdeveloped taxonomy
Xavier JR, Marco J, Rapp HT, Davies AJ – Predicting suitable habitat for the bird's nest sponge Pheronema carpenteri (Porifera, Hexactinellida) in the Northeast Atlantic
Posters:
Kongshavn K, Kongsrud JA, Tandberg AHS, Alvestad, T, Bakken, T, Oug, E, Willassen E – Intergrating DNA-barcoding and morphology to study marine invertebrates – Exploring biodiversity and biogeography of deep-sea polychaetes in the Norwegian Sea
Hestetun JT, Xavier JR, Rapp HT – Carnivorous sponges from the Southwestern Indian Ocean Ridge seamounts
Alvizu A, Tendal OS, Rapp HT – Deep-water calcareous sponges (Calcarea: Porifera) from the Norwegian, Greenland and Iceland Seas (GIN) – from abyssal plains to mid-ocean ridges and hydrothermal vents
(Xavier JR), Pereira R, Gomes Pereira JN, Tempera F et al – Sponge assemblages of the Condor seamount (Azores) characterized from underwater imagery
Olsen BR, Troedsson C, Hadziavdic K et al – The influence of hydrothermal fluids on pelagic eukaryotic microorganism diversity and subsequent prey selection in a pelagic amphipod in the Nordic Seas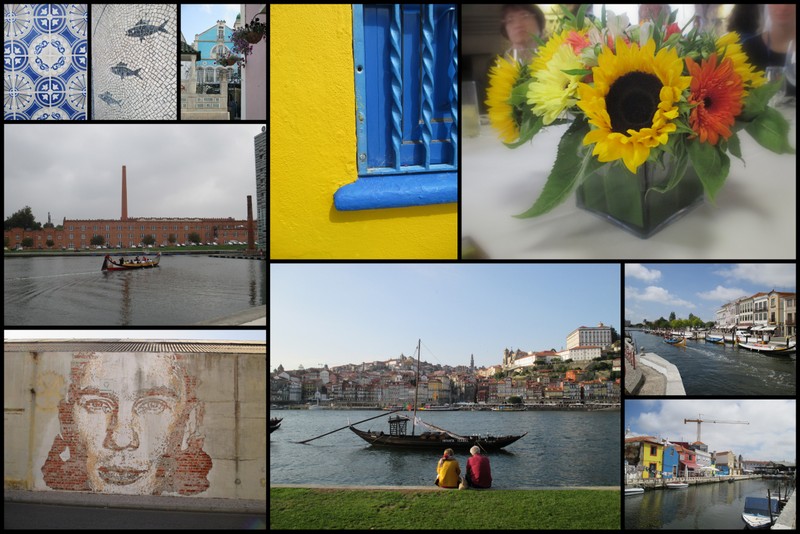 In addition to these direct contributions, it was very gratifying to see our friends and colleagues presents results that were in part based on University Museum assistance, whether through participation on cruises with us, loans of material, visits to the Museum collections or data made available. Quite a few of our photos also found their way into presentations, which is always fun!
It was a busy week with a lot of information to absorb and a lot of old and new acquaintances and friends to talk to. We used this opportunity to spread the word about our current projects, and especially to discuss the challenges and potential of barcoding marine invertebrates.
We are very grateful to the organizing committee for taking on the herculean task of setting up such a wonderful symposium!
Obrigada/o!