HYPNO participating on an Arctic cruise by the Institute of Marine Research on RV Helmer Hanssen 17 Aug – 7 Sep 2015.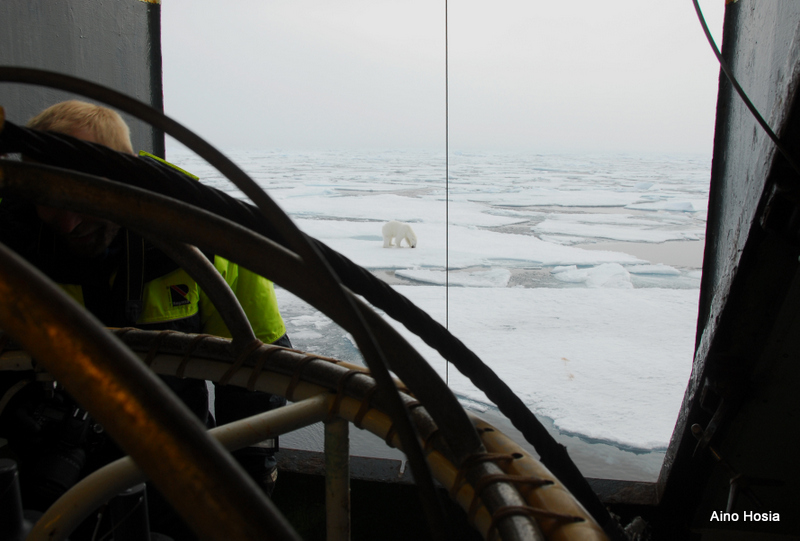 Most of the pelagic hydrozoans for HYPNO are collected with simple plankton nets, in the case of this Arctic cruise the double one you see in the picture. The net is towed vertically from above the bottom to the surface, bringing with it a representative sample of plankton – inclusive hydromedusae and siphonophores – from the entire water column. Standard plankton nets are generally lowered and retrieved at a speed of ~0.5 ms-1.
This particular station in the Arctic basin was over 2000 m deep, which means that a single tow takes more than an hour to complete. Sometimes waiting for the sample to come up can get a bit tedious – not at this station, though! With this beauty turning up right outside the hangar opening, the wait didn't feel long at all!