Marla, who has been visiting several times to work on our amphipod collections, sent us this "travelogue" from her longest stay. In her own words:
I am a third year PhD student, and my project is shared between the University of Southampton at the National Oceanography centre and the Natural History Museum in London. I am supervised by Dr Tammy Horton (NOC), Dr Andrew Gates (NOC), Dr Phil Fenberg (UoS), Dr Miranda Lowe (NHM), and Dr Andrea Waschenbach (NHM).
I spent 8 glorious weeks in Bergen working with the invertebrate collections at the Department of Natural History of the University Museum of Bergen (UiB) together with the wonderful Anne Helene Tandberg and Endre Willassen. Also a massive thank you to Katrine Kongshavn, Morten Stokkan, Jon Kongsrud, Luis Felipe Martell Hernández, Aino Hosia, Tom Alvestad, Nataliya Budaeva, Manuel Malaquias, Louise Lindbloom, and Kenneth Meland for your help in the lab and support with my project and lunchtime conversations!
I arrived to Bergen mid- September just in time for the 2017 UCI Road World Championships! As a huge fan (and very amateur road cyclist) this was such a bonus to have the chance to see it. The race took over the town, and one late afternoon Anne Helene and I climbed half-way up Mount Fløyen to watch the men's Time Trial. The sun was out, the streets were packed, atmosphere was electric and we had prime seats–I couldn't wait to see Chris Frome (GB) and Tom Dumoulin (NL) cycling in action.  It was a fantastic afternoon!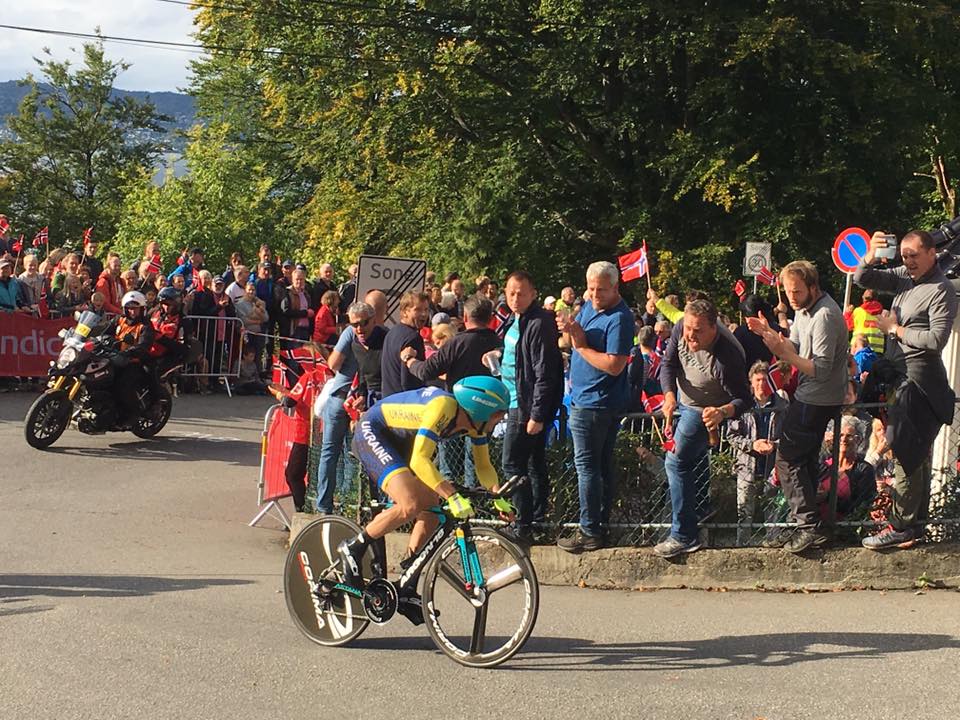 Back in the lab…
I was working with amphipods from the family Phoxocephalidae from the Western African Waters, focussing particularly on the amphipods from the sub-family Harpiniinae [crustacea; Amphipoda; Phoxocephalidae; Harpiniinae]. Phoxocephalid amphipods are highly speciose and abundant in deep sea sediments globally. Species identity is critical to understanding mechanisms driving observed biodiversity patterns and to asses community change. The aim of the project while in Bergen was to use both DNA barcoding and traditional morphological taxonomic approaches in order to create a robust library of Phoxocephalidae species from the poorly known West African waters. Large scale projects such as Marine Invertebrates of West Africa (MIWA) provide the perfect opportunity for collaborative work! More about the MIWA-project can be found here.
The MIWA project submitted over 2700 tissue samples from over 600 morphospecies for DNA barcode sequencing, including Crustaceans, Echinoderms, Molluscs and Polychaetes. Out of these, 45 samples were from the family Phoxocephalidae, the target taxa. Working with Dr Anne Helene Tandberg and Prof Endre Willassen, the sequenced MIWA Phoxcephalid voucher specimens were dissected and mounted as permanent microscope slides to morphologically score them. Later, the phylogenetic analysis based on all molecular and morphological characters will be compared. Each appendage was photographed on the modular (Leica CTR6000) microscope and the images were stacked, resulting in incredible photos!
As a result of some of this work, we think that we have identified 4 new species to the genus of Basuto. The genus was previously monotypic, with the type-locality in South Africa. Now we are awaiting the holotypes and paratypes to arrive so that we can compare. Together with Anne Helene, Endre Willassen and Tammy Horton, I am currently writing my first publication, formally describing these specimens as new species. Stay tuned for further updates!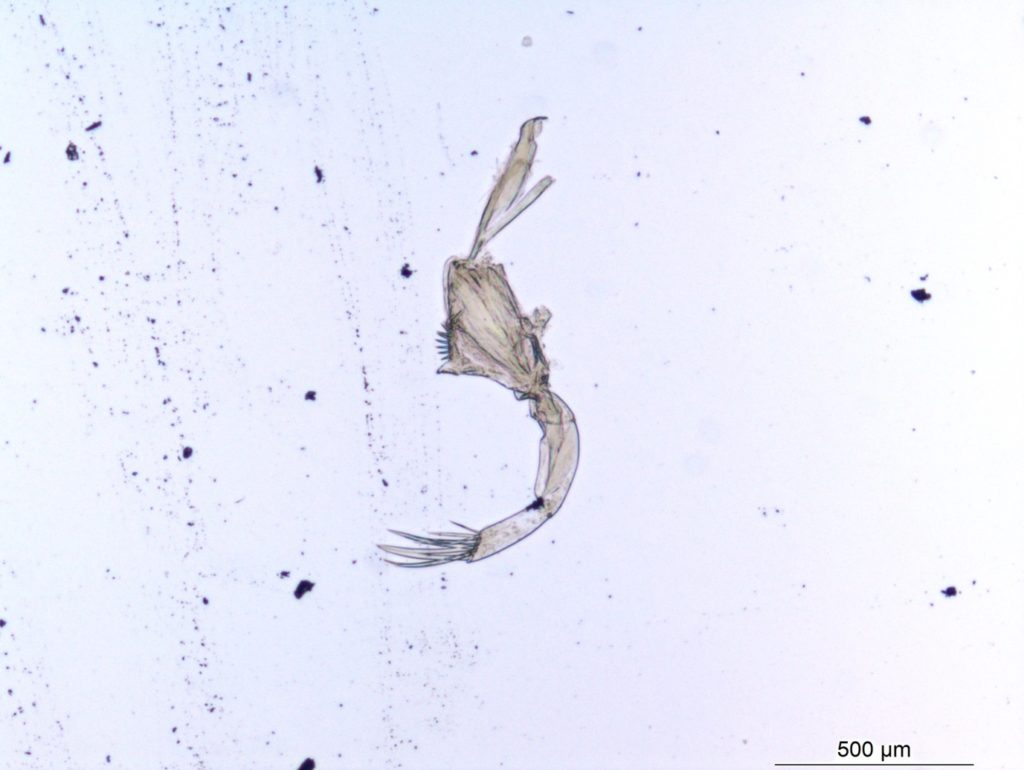 At work in the DNA lab
Working with Anne Helene within the molecular biology labs at the University of Bergen, I had the chance to develop taxon specific primers and PCR conditions for the Harpiniinae MIWA specimens which were not successfully sequenced with the Universal primers. As a starting point, an additional 13 MIWA specimens had tissue extracted for DNA, and then dissected and permanent slides were made in order to morphologically score them. Each appendage was photographed and the images stacked. The primers and PCR conditions are a work in progress; however, this was a very successful trip resulting in a lot of data to analyse!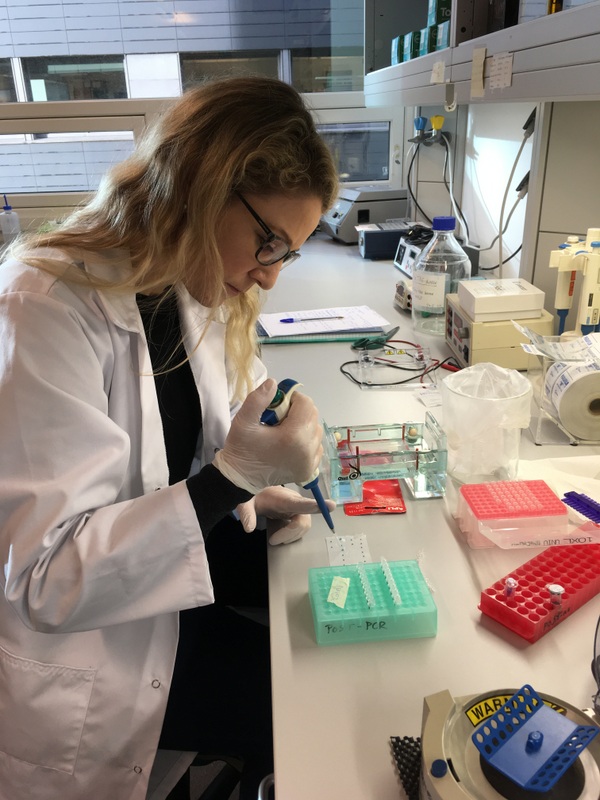 I also had the chance to explore the fantastic city of Bergen! I absolutely loved my time spent here- I generated a lot of data and learned so many new skills and new insight into my PhD project. Win-win! I look forward to returning again one day.
-Marla