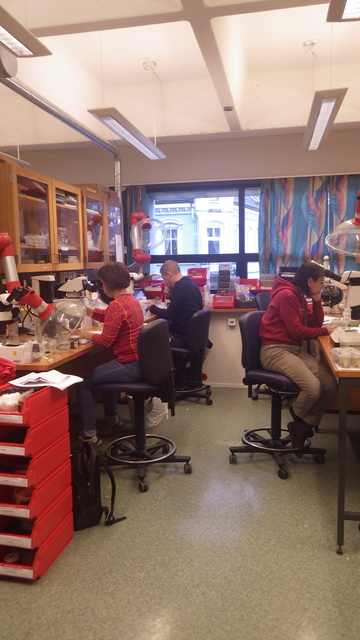 The lab is rather quiet today, compared with the frantic activity of last week – but there's still plenty of work to do! We'll catalog the identified material – several hundred entries – into our museum collections.
For NorBOL, a total of 250 polychaete specimens from 154 different species were selected for genetic barcoding, that's pretty impressive! In addition, some of our participants selected material to loan with them, these will also in part become NorBOL-barcodes.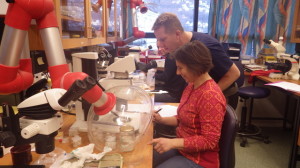 We'll process these as quickly as we can, taking pictures, filling in the forms and taking tissue samples for analysis at the CCDB lab in Canada – fingers crossed for a high success rate on the sequencing!
As mentioned previously we focused on the MAREANO-material, but supplemented with other samples – including those that we have collected ourselves. That meant that beauties like this one (picture below) could be examined in detail by an expert, and get properly identified before we send it off to become part of the BOLD-database.
Thank you to all our participants for a very productive and fun week!