What are the most unpopular activities for marine biologists working with fauna from the sediments? Yes, SIEVING! And then SORTING all the samples! What a "painful" moment you can experience, although not as "painful" when you have running sea water to sieve the samples. But, if you don't, you´re going to have a sore back for the next day or two.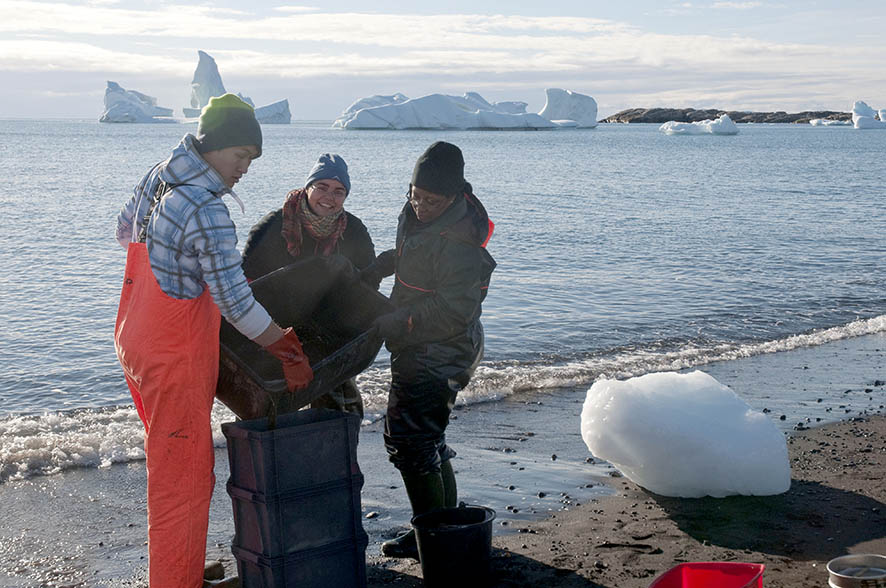 Here is the tip if you for any reason find yourself at the Arctic Station with a 50 liters tub of soft mud sediment from Disko Island, and you don´t have any running seawater on the laboratory to use. On the most beautiful sunny day go in your best mood ever and with your cheerful colleges to the beach just in front of the station and bring a set of sieves, buckets, plastic cups and tweezers. Oh, and of course, remember to carry the tub of mud with you! This is what we did and it worked! In less than some hours the work was done.
By pouring a portion of mud on the set of sieves and adding sea water with the buckets we started our great sieving and sorting on this great sunny day. To better wash the different fractions of the samples collected on the set of sieves, we separated them and washed each sieve directly into the sea with the waves giving a hand. We repeated the process until all the mud was sieved.
Then… the sorting. We started to sort the faction collected on the 4mm mesh size sieve directly at the beach looking carefully at each shell, kelp remains and stones for anything that moved, placing the different animal groups on the plastic cups full of seawater. Completing this process and with our fingers numbed by the cold water and feeling something resembling a sore back, we packed all our stuff, not forgetting the sieves with the smaller fractions of the sample.
Before leaving to the lab to take care the rest of the samples, we enjoyed some minutes at the beach chilling out, stretching our backs and warming up.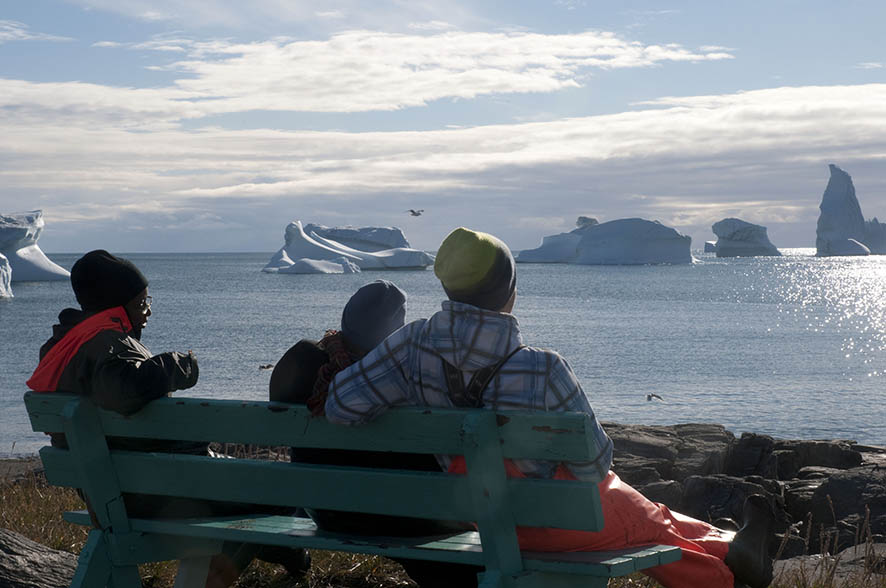 What a great morning!
Written by: Daniela and Perpétua (Gothenburg University) and Henning (University of Bergen)
Featured image: Perpétua, Daniela and Henning on the beach