The last days before leaving the Arctic Station were busy: last boat trip, last samples, last possibility for filming work with the underwater-camera. Personal projects to finish, lab to clean, things to pack, and on top of all that: a football match against the Qeqertarsuaq "Old Boys"!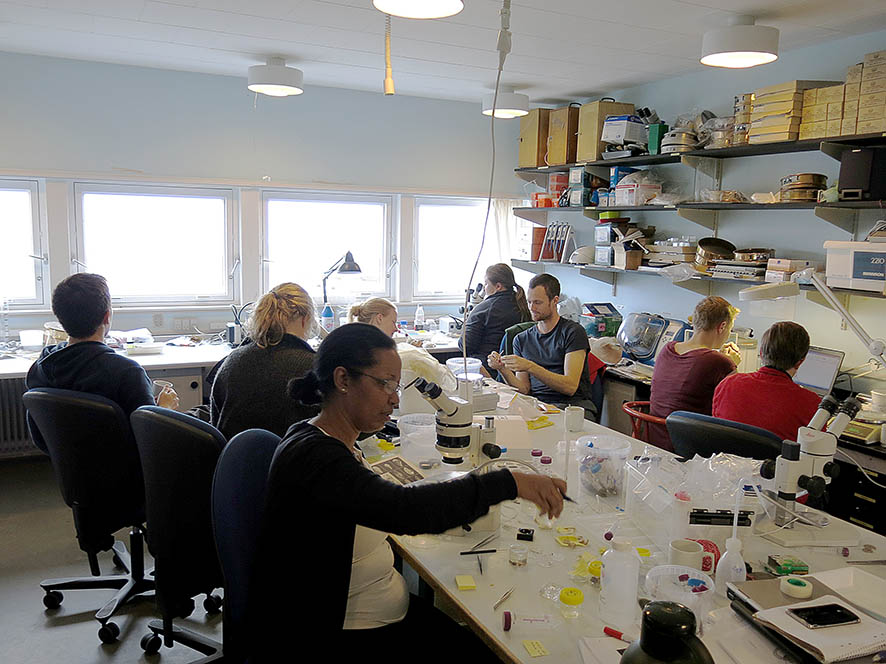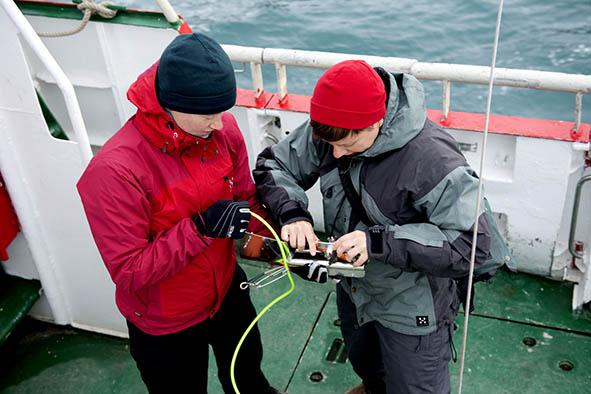 Last days in the lab: full house!                         The underwater film team: Mette and Jenny
We left the Arctic station on a beautiful sunny day and headed towards Ilulissat, where we spent two days in wait for our flights back to first Kangerlussuaq and then Copenhagen. And beautiful days that was: Ilulissat is known for its icebergs and some of us took an icefjord tour on a handsome, oldish, boat with red paint and wooden deck. And – to our surprise – it turned to be out the old Porsild – the Arctic Station's former research vessel!
Now we are back to our respective homes – wrapping up coursework and getting on with our lives, PhD projects, master theses, scientific work and teaching. But we all agree: this was a very special course bringing us close to Arctic nature and providing us with outstanding possibilities to collect and study Arctic marine organisms.  We could both widen our taxonomic knowledge and – in different degrees – even get data that are of direct use for our ongoing research projects.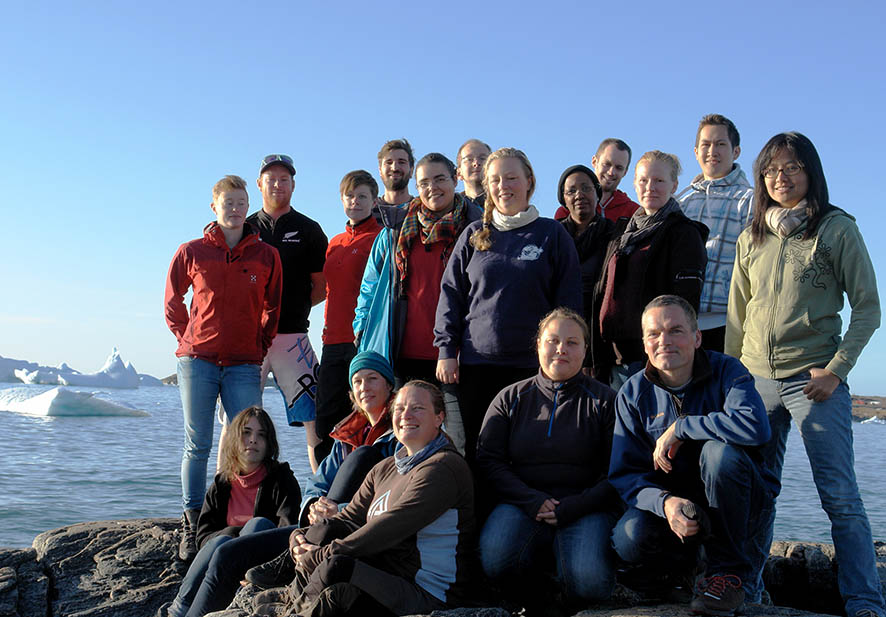 At the end of this blog, we want to thank all those who helped us during this trip: Ole Stecher and Akaaraq Mølgaard at the Arctic Station, the crew of RV Porsild: skipper Frederik Grønvold and boatmen Søren and Johannes. Also, we are thankful to Reinhard Møberg Kristensen (Univ. Copenhagen) for suggestions concerning sampling sites and use of equipment!

The Research School in Biosystematics (ForBio) is funded by the Research Council of Norway and by the Norwegian Taxonomy Initiative – thanks for making a course like this possible!
And thanks to all of you who have been following us via this blog!
Written by: Christiane Todt (coordinator ForBio, University Museum of Bergen);                   Featured image: (Jenny) under the rainbow. Photo: Anne-Helene Tandberg